Whether you're opening shop as a boat charter company or thinking about investing in a boat to put into the charter trade, there are some key considerations to keep in mind from the perspective of you, your crew and your charter customers.
From cabin layout to the age of the vessel, there a number of considerations which need to be factored into your decision making process if you want to run a popular and profitable charter operation.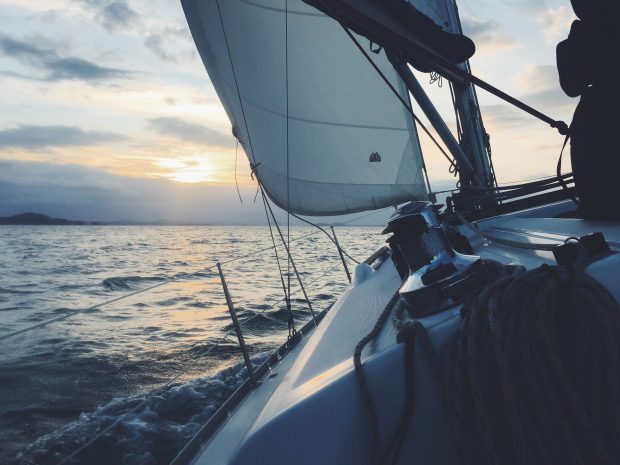 What type of boat?
The type of boat you go for will largely depend on the demand for your particular region. While luxury motor yachts might do well in Dubai, it's all about sailing in Croatia. If you've already got experience in your planned region of operations, you should already have a good idea of demand. However, if you're venturing into new markets, post as a customer and do some research through local charter companies – asking about their most popular yachts.
You decision will likely be based on whether you're planning to operated a crewed, captain-only or bareboat charter service – as well as the party size of the customers you're targeting.
While there's always demand for luxury, there's still plenty of scope for mid-range options, opening up boat charters to a more price-conscious market – so you don't necessarily have to budget for the last word in luxury yachts.
New or used?
Boats tend to be a fairly stable investment when it comes to depreciation, and typically don't depreciate as quickly as other commodities. That being said, there are certainly savings to be made on the used market – with a number of used yacht brokers offering competitive deals if you shop around.
If you're planning to run your own charter operation you're free to choose a boat that's up to the job, regardless of its age. However, if you're offering your boat up to be used as part of an existing fleet, you may have to meet certain requirements. Many charter companies charge a premium to their customers based on operating a brand new fleet of vessels – so you may be limited to buying a boat that's less than 5 years old in order to ensure their fleet remains up-to-date.
If you're planning on buying an older boat to rent out for charters, you won't be able to command the premium that comes with brand new vessels. That being said, if you're targeting the lower end of the charter market, you may be able to offer more competitive charter pricing as a result of the saving.
You need to think carefully about the purchase price of the yacht versus your expected return on investment, taking care to factor in overheads. If you're new to the charter industry, it's worth making some enquiries with competitors operating both new and older vessels to get an idea of average prices in the region.
When looking for a vessel, it's well worth enquiring with yacht brokers and manufacturers about sales tax on the yacht. With laws varying significantly from country to country, you may be able to make a saving against the total purchase price when buying a yacht for commercial use.
Living space
As one of the main factors in the customer decision-making process when choosing a yacht to charter, selecting the vessel with the most interior appeal is vital. Generally speaking, spacious, tastefully decorated and luxurious finishes hold the most appeal. While a bespoke, top-of-the-range interior won't fit within everyone's budgets, it's worth forking out a little extra on a yacht with an attractive and high-quality interior. It could mean the difference between customers booking a competitor's vessel and booking yours – and opting for quality will delay the onset of wear and tear over the years.
If you're buying a larger yacht, it's important to ensure that rooms and ensuites are fairly proportionate in size, with similar specification levels throughout. Larger yachts will often be chartered by groups of friends or more than one family – and with the cost of the charter being shared, they'll expect similar levels of space throughout. A spacious and attractive deck is essential, too, with a dedicated area for eating and socialising holding plenty of appeal for potential bookings.
Crew quarters
If you're looking to start or expand your own fleet of crewed boats, ensure the wellbeing of your crew is given plenty of consideration – rather than being an afterthought, as many crew quarters resemble! A happier crew provides better service and is more likely to stay on board and develop a loyal relationship with the charter company or owner. In an industry where the highest service levels are demanded, combined with long working hours, it's essential that the crew have a comfortable place to sleep, eat, rest and socialise off-shift. Even on smaller boats, ensure you choose a vessel with this in mind – as even the smallest comfort aids and amenities will be appreciated by the staff working hard to make your charter a success.
Yacht finance
Whether you want to buy a small sailing yacht or a luxury motor boat, forking out the up-front cash can be a challenge. As experts in yacht finance, Pegasus Marine Finance are here to help.
From no-deposit loans to hassle free applications, we're the go-to source of great marine finance deals in the UK. Try our quick and easy yacht finance calculator for an instant quote or, if you're ready to buy, apply online today!