With Europe's largest boat show well underway, we want to know what your favourite part was!
The spectacular purpose built marina took 10 weeks to construct stretching over 2km of pontoons. It currently displays a vast range of boats for all spectators to enjoy, from luxury yachts to smaller sail boats; there is something to catch everyone's attention. With the Southampton Boat Show continuing until Sunday 25th September you still have a few more days to get those tickets and experience the boats to offer.
Yesterday we visited the Boat Show. With it showcasing the very best of boating and sailing, it goes without saying that the craftsmanship shown was extraordinary. The Southampton Boat show has 660 brands exhibiting and 330 yachts displayed on the marina, so there was plenty to keep us busy for the whole day. It was very difficult to pick our favourites out from the day but I think we may have done it!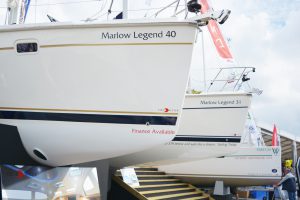 Edge Water were showcasing the Marlow Legend yachts including the new Marlow Legend 31. With a new found standard of handcrafted quality and design under the new leadership of David Marlow, the Legend yachts were beyond outstanding. They're easy to sail, and with 6'3 headroom, they are definitely one to see at the Southampton Boat show.

How about sharing a boat? It is something very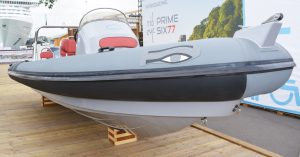 different but becoming popular. Ribshack have a shared ownership scheme, paying only 25% of the costs and with a complete boat management service covered; it is great for those that want added flexibility to owning a boat. Using Ribeye as their preferred boat manufacturer, it really highlights the superior boating experience they can offer.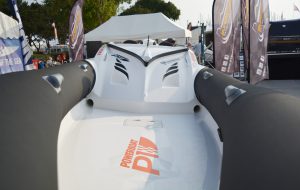 The new racing series of 2017 is here! Powerboat P1 have unveiled their new PUMA RIB at this year's Southampton Boat Show. The brand new International RIB Championship launches in May next year, it will be a one-design rigid inflatable boat racing series. With a 7.5m race craft and the latest Evinrude G2 200H0 engine, it is built for excellent handling, safety and comfort.
These are our favourite parts of the Southampton Boat show. Please let us know what yours are.
Don't forget if you are looking to buy a boat, we can finance it for you. Just visit our calculator page and apply now!