Buying a canal boat of your own is an investment like no other. Whether you're looking to permanently live aboard, or make the most of your weekends by exploring the UK's waterways, purchasing a narrowboat is a fantastic opportunity to travel the country's canals at your leisure.
With new boats costing as much as £1000 per square foot, narrowboat sales do not come cheap. That's why ensuring that you're fully informed about the ins and outs of buying a barge is paramount, before you sign on the dotted line. Today, our helpful guide will talk you through all the considerations that you should make before you buy a canal boat – so you can cruise happy.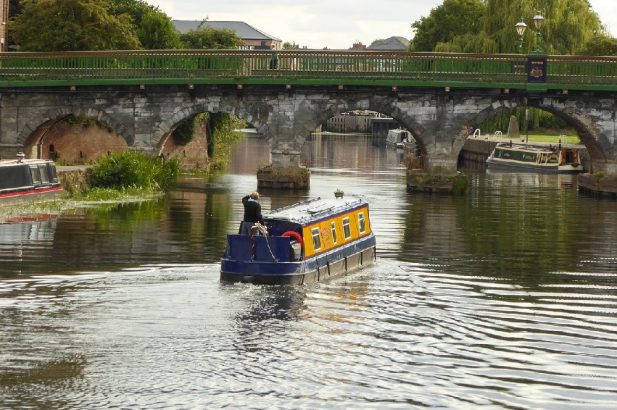 Size
The price of the boat will go hand in hand with its size, so consider what the purpose of your narrowboat will be. If you're intending on living on-board full-time, a 50 foot craft may be a better option compared to a 30 or 40 foot weekend cruiser. The length and stern space will vary in each vessel, so think about how much room you'll want on the deck.
New or used?
Whether to buy new or used is an age old question for any investment like this. Unlike with motor vehicles, the depreciation rate is a lot lower for narrowboats, meaning buying a brand new barge can often make good financial sense. A new boat will usually include a warranty too, so alongside the lower risk of maintenance costs – buying brand new could be the best option.
On the other hand, it's often possible to source a fantastic quality secondhand narrowboat for sale, and you're likely to get a very lovable price for a pre-loved vessel. With used boats, it's even more important to follow our boat buying guide – to avoid any nasty surprises.
Running Costs
Aside from the upfront investment or monthly payment plan, buying a canal boat will come with some unavoidable running costs. Before you make your purchase, get in touch with other cruisers to find out what their average spend on running costs is – other people's experience can serve as a rough guide, even if the costs vary in each circumstance. Your licence, insurance and mooring fees will all contribute to running costs, on top of regular maintenance and fuel.
Buy a boat in good condition
If you're buying a new boat you're likely to have far more peace of mind, but always make these quick checks before you sign on the dotted line. Well maintained paintwork, finishes and onboard equipment is always a good sign that the boat has been cared for, and the hull should meet standard 10/6/4mm plating specifications.
Take a look at the condition of the engine and gearbox, checking for any leaks from the stern gear. You should also check the boat has plenty of electrical power, with a standard starter battery as well as adequate leisure batteries. We recommend getting the boat you're contemplating purchasing surveyed by a qualified Marine Surveyor who can advise you about any faults with the boat's systems or mechanics.
Buying a narrowboat
Once you've chosen the style and size of narrowboat to suit you (and potentially even set your eyes on your dream boat!), it's time to make your dreams a reality. The price of narrowboats will fluctuate, depending on whether you're buying a brand new or pre-loved barge; luckily with the wide range of competitive narrowboat finance deals available, you won't have to compromise. Work out how much you can afford by trying out our boat finance loan calculator – giving you an instant free estimate on your finance repayments.
Buying on finance is a great way to avoid those up-front fees, and manageable monthly payments will give you the peace of mind that your bank balance will stay afloat. We can offer canal boat finance whether you're looking to buy from a boat broker, private seller or a boat yard – the choice is yours. Set sail sooner than you'd think, apply online for a loan with Pegasus Marine Finance today!