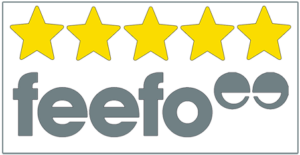 "I contacted Pegasus Finance for a loan to buy a boat and they called me back in minutes I was asked a few questions about myself and where I lived and I was called back in 30 minutes with an offer of the loan. Great service by the team at Pegasus."
Customer Finance
As one of the UK's leading boat finance brokers, we are trusted by thousands of UK boat buyers who approach us directly. Following repeated requests, Pegasus has started offering boat brokers the opportunity to provide finance to customers visiting them in person. We take care of all the paperwork and regulation all they need to do is sell more boats.
Benefits To Resellers
Attract additional customers
Stand out from your competitors
Provide a complete professional service
Attract Additional Customers
When it comes to buying a boat, obviously customers are making a significant buying decision, by offering attractive finance products to your customers you may be able to ease the burden.
By offering finance options to your customers you will be providing them with a professional service to compliment the quality of your products. Having finance as an option may encourage them to choose your business over a competitor and will often speed along the decision.
Simple Solution
The finance options we provide are extremely simple for you the broker. We take care of all legal requirements and ensure all customers are treated with the utmost respect and professionalism. Being an established company, registered and regulated by the Financial Conduct Authority we are required by law to provide the best advice and to ensure loans are responsibly offered.
If you would like us to discuss how we can provide an invaluable addition to your business please don't hesitate to contact us. Simply call Karen Jones or Roland Tedder on our business development team on 0800 066 2882, they'll be delighted to assist.

Sign Up Now
Simply complete the form below and our business development team will respond within 2 days
Introducer Enquiry
Attract more sales by offering low rate specialist finance products to your customers.