Buying your jet ski
Playing around on the waves is every big kid's dream, let us help with great affordable funding options. Pegasus Finance are the leading provider of no-nonsense jet ski finance UK-wide – helping you find a competitive repayment plan regardless of your budget.
Looking for a jet ski on finance? Your search is over. At Pegasus Marine Finance, we're the leading provider of no-nonsense jet ski finance UK-wide – helping you find a competitive repayment plan regardless of your budget.
If you fancy the thrill of slicing through the water on a jet ski of your own, you've come to the right place. Our easy application process and quick approval times mean getting a jet ski on finance has never been easier.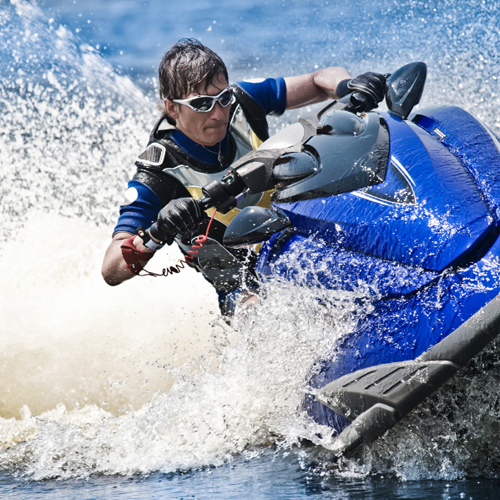 Loan Benefits
Exclusive low rates
Loans of £5,000 – £2million
Flexible terms
Specialist finance broker
Why apply for jet ski finance?
At Pegasus Marine Finance, we take the effort out of finding a finance deal that's right for you. Rather than having to fork out to match the upfront price tag, our jet ski finance options mean you can buy now and pay later over a series of affordable monthly repayments. With financing options you can afford and terms available from 24 to 60 months, our experienced team help you find a competitive rate in as little time as possible.
We believe that your savings shouldn't dictate what you can afford – and by spreading the cost, you can indulge in your need for speed on the water. Whether you have a good credit history or not, we can still help – as we work closely with specialist jet ski finance lenders who understand that most of the population do not have perfect credit scores. At Pegasus Marine Finance, we're interested in what you can afford now – and as long as you can afford the repayments, we should be able to help you buy the jet ski of your dreams.
Choosing your jet ski
When it comes to choosing the right jet ski for you, it's all about ensuring the model meets your wants and needs. Whether its speed, reliability, space, storage or good old-fashioned fun, there's a jet ski for everyone.
With a variety of models available, from single-seater and stand-up racing PWCs to recreational leisure craft with enough room for 2 or 3 riders, you can find a jet ski you're guaranteed to use and enjoy. Popular brands include Sea-Doo, Yamaha and Kawasaki – each offering a wide range of models to suit all tastes and budgets.
Calculate your running costs
Before you start shopping, it's important to work out your extra costs and ensure that you can afford not only to buy your jet ski, but also to keep it running on the water. Additional costs you'll need to factor into your purchase price include:
Insurance: although not legally required in the UK, insurance is recommended – with a number of specialist providers protecting you, your craft and others on the water
Licences: again, UK riders aren't required to hold any formal licence to hit the water. However, PWC proficiency courses are available through the RYA and are a sensible option for new riders
Fuel: economy figures vary from model to model – but if you're regularly blasting your jet ski around the coast every weekend, it's a cost worth counting
Trailer and jet ski accessories: a trailer is an essential for getting your craft in and out of the water, and it's worth investing in essential safety accessories – including a quality life jacket, wetsuit, footwear and gloves
Maintenance: as with any watercraft, jet skis require regular maintenance – especially if you're using them in salt water
Luckily, at Pegasus Marine Finance, you can borrow the extra to cover your initial costs – so whether you need a trailer or want to borrow some additional cash for maintenance on a used jet ski, we can help.

Questions? CALL 0800 066 2882
Our experts are always ready to help
How does it work?
Jet ski financing can be hard to come by in the UK. At Pegasus Marine Finance, we're in a unique position to help riders with a passion for the water to get their hands on the PWC of their dreams. Working closely with a select panel of jet ski finance lenders, we're able to quickly find and compare the best deals on the market to find the perfect match for you.
Check out the steps below to see just how easy it is to apply:
Step 1: choose your jet ski.
At Pegasus Marine Finance, we give you the flexibility to buy your jet ski from your seller of choice. Whether it's from a licenced Yamaha Waverunner dealer or a used Sea-Doo from a private seller, the choice is yours. There are a number of marine brokers, classified listings and jet ski dealers UK-wide, so make sure you shop around for the best deal.
With a number of flexible deals for both new and used jet ski finance (and loans of £5000 or more) available, the upfront cost shouldn't stop you from getting the model you want.
Step 2: try our jet ski finance calculator.
With jet ski prices ranging from a few thousand pounds to the price of a family hatchback, it's important to work out whether you can afford the repayments on the model of your choice.
Click here to try out our quick and easy jet ski finance calculator for an instant estimate based on the amount you need to borrow, the length of the loan term and your current credit rating.
Step 3: apply online.
To get your hands on a competitive jet ski finance deal, head straight to our application page. If you've found the one you want, now's the time to apply. Submit your application and one of our jet ski finance specialists will get back to you with a decision within 60 minutes. Better yet, if you already have the details of the jet ski you'd like a loan for, we can finalise the finance there and then.
If you'd rather get your finance in place before assessing your options, that's fine, too. Our jet ski finance experts can approve your finance first, leaving you to explore the market in your own time. At Pegasus Marine Finance, we know our customers love having the freedom to browse at their own pace – so when you get a jet ski on finance with us, the choice is yours.
Once you've accepted your jet ski finance quote and filled in all the paperwork, it's time for us to approach the seller and pay them directly. That way, you can get out on the water as soon as the transaction is complete.
(8.9% APR illustration)
Apply Now
This does not constitute a quote, rates may vary depending on personal circumstances.