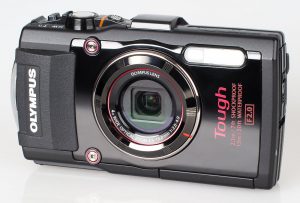 Are you struggling to find the perfect gift for the boater that has it all? Don't worry, we are here to help! We have found the five best gifts for boat owners this Christmas.
Ion Plunge Waterproof BoomBox
The Plunge BoomBox is one of the most rugged available on the market. It is smaller than most, but with just as much power in the speakers, even when underwater. This BoomBox can be submerged 1m deep in water and even floats as well. With an IPX7 waterproof rating it is ideal for the beach, pool or boat. Streaming your music is easy with Bluetooth compatibility from smart phone or tablet. And with a 20 hour battery life, it comes as no surprise so many people are after it this Christmas.
Sleipnir Windmeter £40
This windmeter is great for sailing. Just simple plug it into the headphone jack on your smart phone and download the free Vaavud app. The device will measure the wind speed and direction with extreme accuracy due to the internal optical sensors recording 44,100 measurements per second.
"˜Yachting World' Magazine Subscription £41.49
A monthly magazine subscription for a year may be the perfect gift. "˜Yachting World' provides broad coverage in their magazines from international racing to destination guides and even helpful reviews. There are many different boating magazines and some more specific so have a look around.
Waveline Clipper Deck Shoes £52.95
Traditional deck shoes made for style and comfort. Three fashionable styles are hand finished from a combination of high quality leather and robust materials. Dependant on their style and preference, a new pair of boat shoe may just be the perfect gift.
Olympus Tough TG-4 Digital Camera
This digital camera is waterproof, freezeproof, shockproof and even crushproof- ideal for all weather conditions. It is a rugged 16 megapixel compact that shoots in RAW creating great image quality every time. A Wi-Fi option makes it easy to share and transfer photos from either a smartphone or tablet.