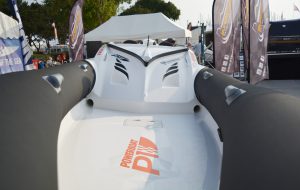 Powerboat P1 is the world leading race provider and they are expanding their portfolio. The PUMA RIB racing series is set to hit a flying start in May 2017. The races will run from May to September at various locations around the United Kingdom.
The P1 Pumas are British built. Bearing functionality and simplicity in mind Ross Smith Marine, Lymington designed the perfect boat for racing. However there is space for additional rear bench seats to be inserted for family days out.
Entering into its 7th Year of the Grand Prix on the Sea in 2017, Powerboat P1 will also introduce the P1 Pumas to the already exciting racing calendar, along with the existing P1 Panthers. With only a few racing events in the UK, Powerboat P1 wanted to add something different that everyone could get excited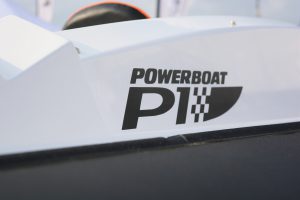 about.
The new designed RIB was showcased in September 2016 at the Southampton Boat Show. Now it has been tested in racing conditions and finished in an outstanding 3rd position. Considering the fuel contamination problems only a day before and pulling out of the first race. This was a great result. The P1 Puma was back on the water for the second race.
The first competitive outing of the P1 Puma took place at the Offshore Circuit Racing Event in Plymouth last week. Driven by the 2016 P1 SuperStock Champion Sam Coleman with his sister navigating, Daisy Coleman.
It performed impeccably, being thrown into tight corners, two of which were nearly at 180 degrees. For a 7.5 metre boat is seems surprising nimble. Sam Coleman commented that it was "˜super exciting to drive!'
The development for these RIBS started in 2014. Just three prototypes were built, all slightly different. After extensive testing the preferred RIB was chosen. And now you could be racing this RIB in next year's series!