Buying a boat on finance means you can not only avoid the hefty up-front payment, but also create a repayment plan that's manageable within your budget. Finance plans are a great way to build up a good credit score, as well as being quick and easy to access. Thanks to the competitive rates available, applicants in a variety of financial situations can find a great deal – and by using a boat finance calculator, you can even personalise a loan to suit your needs.
APR and repayment periods can seem complicated, especially when the rates seem to vary so much from one lender or broker to another. Today, we're saying goodbye to financial jargon and hello to easy online quotes. Our helpful guide contains everything you'll ever need to know about marine finance calculators – so you can apply for a competitive boat loan with confidence.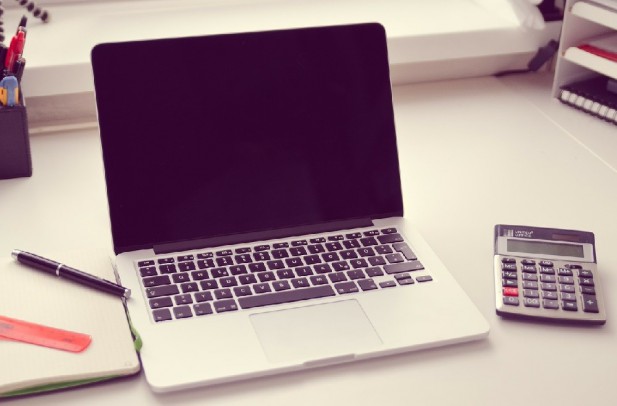 Loan amount
The loan amount is the amount of money you're looking to borrow. At Pegasus Marine Finance, we offer loans between £3,000 and £100,000 – giving you the freedom to finance the boat type and model you want, regardless of its price tag. Whether you're looking for a top-up loan or need to finance the full balance of the boat, how much you borrow is entirely up to you. Marine finance doesn't stop at the boats themselves, either – loans for marine equipment and insurance are also available.
Marine finance deals give you the chance to buy the inaffordable at an affordable monthly rate – as long as you can keep up with your repayments, the price doesn't matter. The loan amount won't affect the representative APR that you pay – so you won't have to pay a higher percentage rate on a greater loan amount.
Repayment period
Boat finance deals give you the flexibility to choose not only how much you'd like to borrow, but also the length of time you'd like to pay it back. Repayment periods can range from 12 to 120 months, meaning you can redistribute the overall balance into more manageable monthly installments.
While low monthly obligations over a longer term may seem appealing, it's important to consider that the interest rate means you could end up paying more than you would over a shorter period. Using a boat payment calculator, you can compare how much you'll actually save by taking out a shorter loan – deciding roughly what you can afford to spend in the short and long term.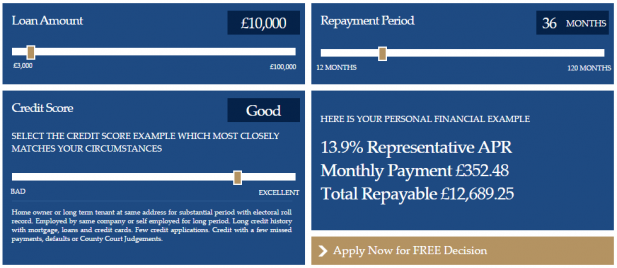 Credit score
Your credit history is available to lenders, and will have a direct influence on your eligibility when you're looking to secure a loan. If you have a less-than-perfect credit rating, you're considered to be more of a financial risk to lenders – meaning your personal APR will begin to creep up and have a significant impact on the overall repayment value.
If you're unsure how you score, visit Experian or Noddle to take a look at your credit report and find out whether you're considered a "˜high-risk' borrower. Low credit scores can lead to lenders rejecting your marine finance application – so knowing your credit score can be valuable on the route to applying for a loan. Be aware that every finance application you make is recorded on your credit report when it's processed – so it's important to apply selectively and with all of the correct information.
By inputting your credit rating into a marine finance calculator, you can get a better idea of the monthly repayments and APR% that you'll be looking at. Remember: a bad credit score doesn't mean you won't be accepted for a loan – but it will invariably affect your APR rate.
APR%
The Annual Percentage Rate (APR) is the amount of interest which will be charged on your total loan amount – including the cost of borrowing and any associated fees. APR is paid annually, averaged over the repayment period. The personal APR that's offered to you will depend on your credit score, so finding this out by using a boat loan calculator is entirely worthwhile.
"˜Representative APR' is a guide used by lenders to advertise their interest rates. In fact, the advertised Representative APR only needs to be offered to 51% of accepted applicants – where the remaining 49% may have lower credit scores, and therefore a higher APR%.
Monthly repayments
Your boat finance quote includes a calculated estimate on how much you'll be required to pay back per month. This figure depends on the loan amount, repayment period and the current status of your credit score.
Manageable monthly repayments are just one of the draws that come with car finance – allowing you to enjoy the pricier things in life without breaking the bank. Your credit rating will dictate the size of these monthly repayments, as the calculations are based on your personal APR rate – and a larger loan amount and longer repayment period will also affect how much you need to repay each month. Thankfully, a finance calculator can work all of this out for you – leaving you to assess whether the quote is financially viable based on your current income and outgoings.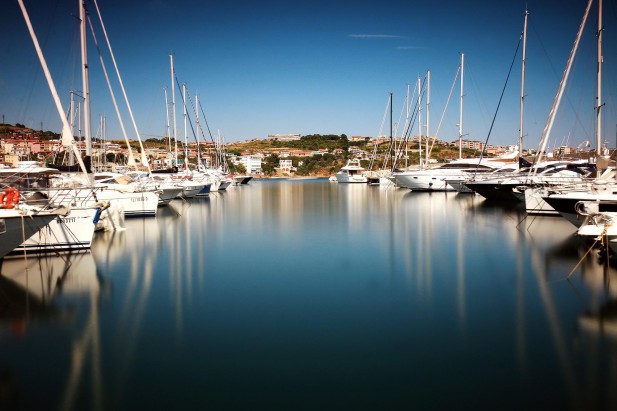 Dive into the world of boat ownership today. Apply for a boat finance deal now and find out if you're eligible within the hour. Not quite ready to commit to an application? For a no-obligation, personalised online quote, check out our marine finance calculator.